About Sabaton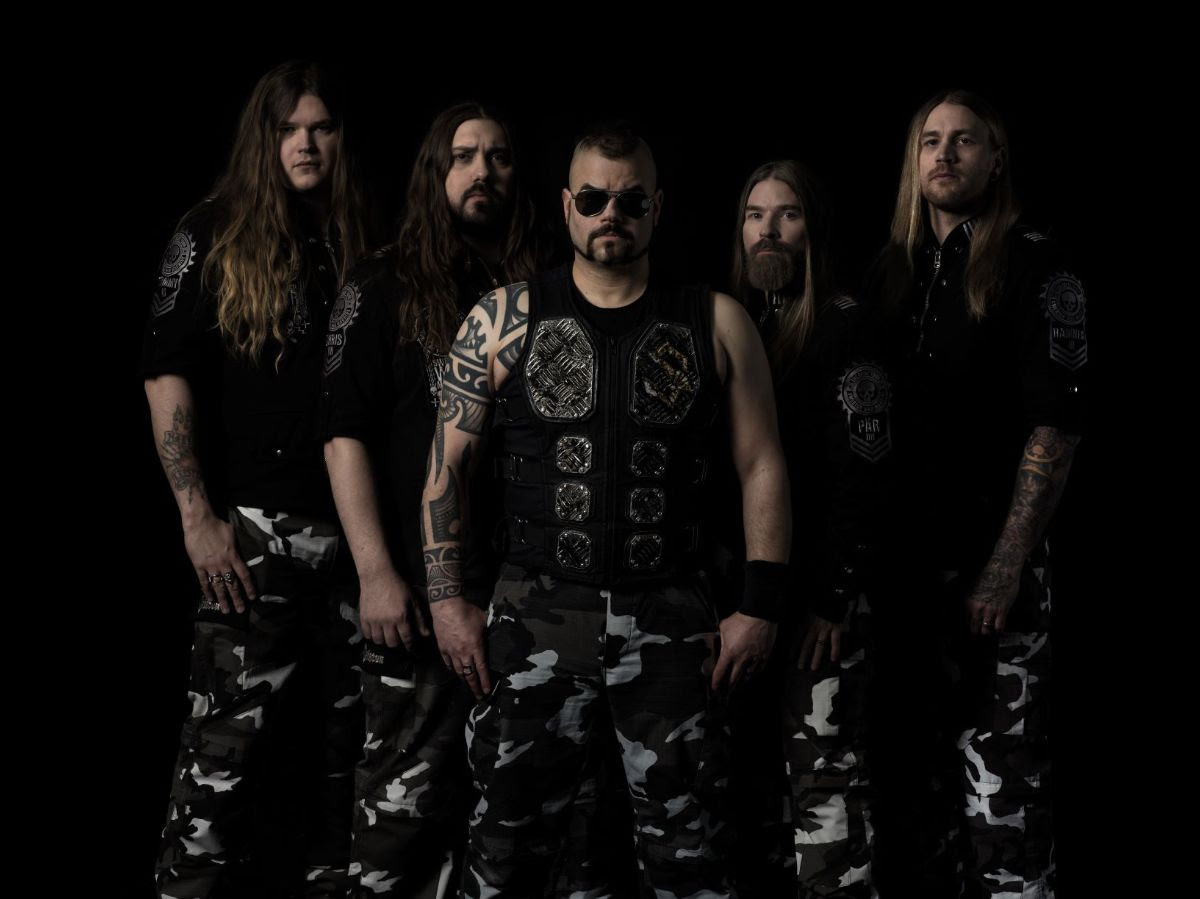 Sabaton was first formed in December 1999. After the band's first songs were recorded, they were contacted by a couple of record labels. The band signed with the Italian label Underground Symphony, which then released their promo CD internationally. After this, the band recorded an album that was intended to be their debut. But after multiple delays it was abandoned.
So their second album, Primo Victoria was recorded. With the title track forming the band's focus on historical themes.
Musical Style
The best way to describe Sabaton as a bandi s through their themes. Many of the band's work is themed around war, historical battles, and acts of heroism. In fact, their albums, The Great War and The War to End All WArs were based on World War I. Many of their lyrics recite stories of heroism by men, women, and armies, such as "White Death" which was made to honor the Finnish sniper Simo Hayha.
The band is often referred to as a power metal band by critics and fans. In fact, the band has been considered one of the major power metal bands since the mid-2000s. However, the band has traditionally rejected the term considering themselves a unique form of heavy metal. Bassist Pär Sundström said in an interview: "I don't think Sabaton can only be categorized as power metal, as the two main attributes of power metal are high pitched vocals and fantasy lyrics and Sabaton have neither of those. We simply play our version of heavy metal—what heavy metal is to us. I'm sure that has impacted our reach, in addition to the fact that we don't give up after only a few tries! That, and Sabaton's music appeals to people of all ages."
Other Sabaton information:
Upcoming Concert Tour:
Latest upcoming Sabaton concert tour. View all tour locations and concert venues for the upcoming Sabatons concerts.
Greatest Hits:
Check out Sabaton fan favorites and greatest hits.
Ticket Policy:
Read important information regarding ticket policies for this sites ticket links. Read about ticket verification and guarantees from our recommended ticket marketplace.